Let us prepare you professionally for your farm inspections, while you concentrate on your farm.
Trusted by over 900 + Farmers Nationwide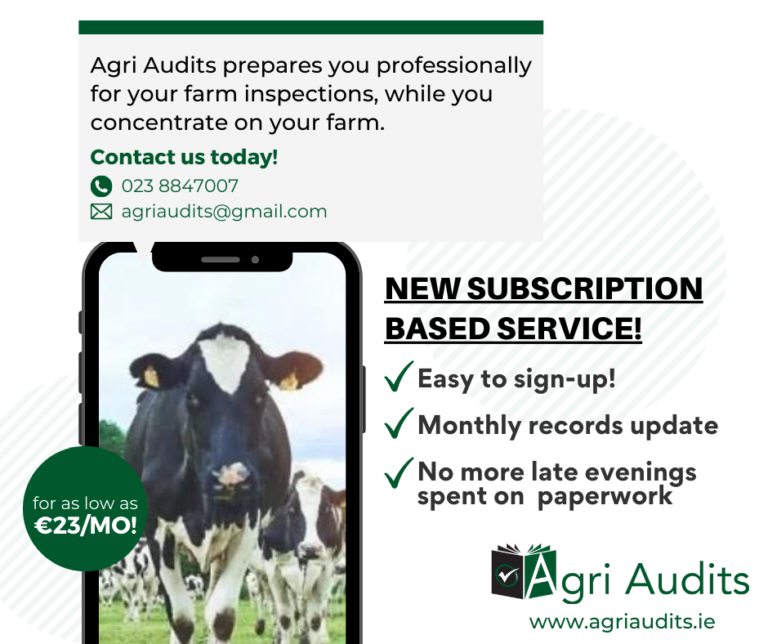 Spend less time on paperwork so you can spend more time on things that really matter to you, and stay on top of your farm business and make better decisions by seeing the information that matters, when it matters. Monthly subscription as low as €24. 
"It's similar to a pre NCT test and you are properly prepared for inspections when they come."
"Fantastic Service. It allowed me to concentrate solely on farming and not worry about the audit process. Very professional."
"A very good and beneficial service which should prove to be very helpful for the farming community."
"I found this service very professional and so helpful and the outcome of my audit was excellent."
What are the benefits of our service?
Trusted by over 900+ Farmers Nationwide

Pre-Audit Assessment
A quality assurance assessment of the client's farmyard, facilities and animals is conducted, followed by a written report with a copy given to the client.

Record Maintenance
Relevant documentation for an audit, is collected and compiled, using our specialised system. On completion, client's will recieve a report to produce on the day of their audit.

Health & Safety
An assessment of the client's facilities & animals will be conducted highlighting relevant issues. Clients will be assisted in completing their farm safety statement.

Pesticides Recording
Using our specialised software system, we will record all pesticide usages. On completion these records will be available for inspection by the auditor.

Sustainability Survey
We will assist our clients in completing their Bord Bia Farm Sustainability Survey. Having this complete prior to the audit will reduce overall audit duration.

Audit Close Out Assistance
Any clients who have a closeout arising from the Sustainable Beef and Lamb Assurance Scheme (SBLAS) can avail of our Close-Out assistance service.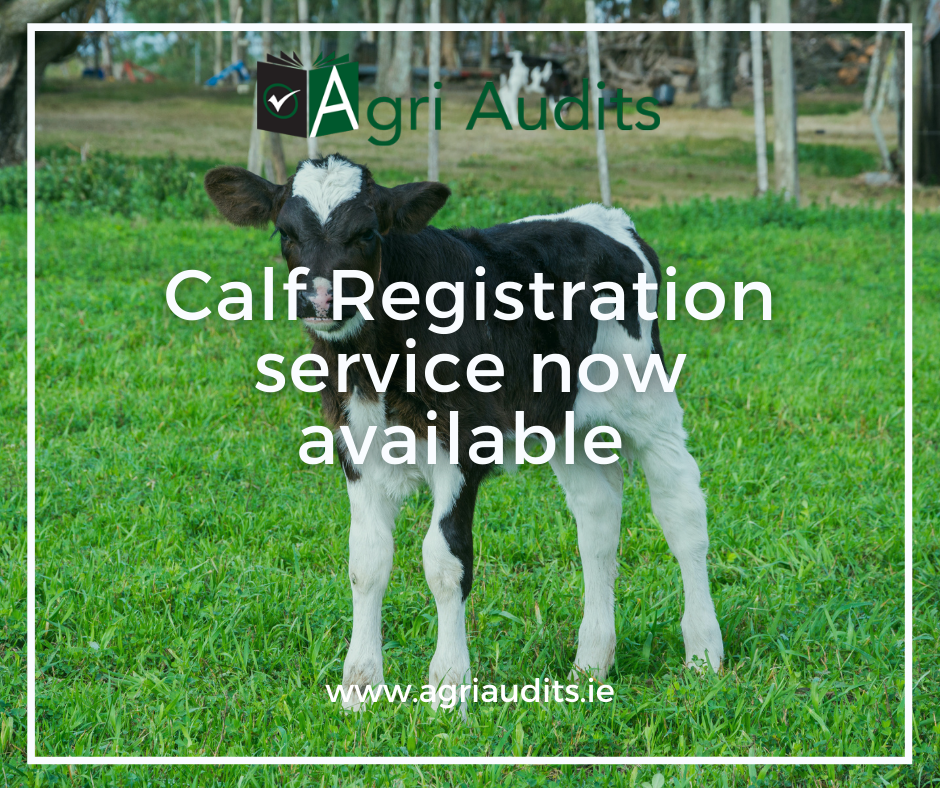 Calf Registration Service
All calves born need to be registered within 21 days of birth and this can be a bit overhead on farmers at this time of the Year.
At Agri Audits we offer a calf registration service to farmers where we will take of all the data entry.
Start Your Audit Preparation Now
Cannot call API for app 222116127877068 on behalf of user 7350149568359396